Time goes by so fast, that sometimes it becomes really hard to believe. Aaradhya Bachchan Birthday was being celebrated. Look at the pace, now Toddler Aaradhya Bachchan has turned four years old.
Aaradhya Bachchan, daughter of Abhishek Bachchan and Aishwarya Rai Bachchan, granddaughter of Amitabh Bachchan and Jaya Bachchan celebrated her 4th birthday on November 16, 2015. On this precious day, she was joined by her most adorable Nani Vrinda Rai (Aishwarya's mother).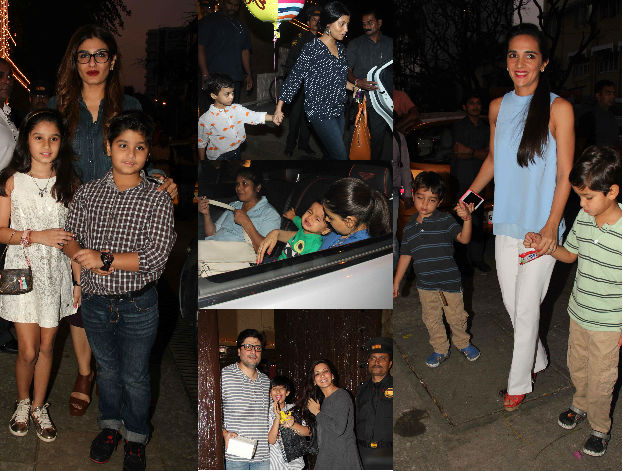 Aaradhya Birthday party was themed princessly by her mother Aishwarya Rai and it was hosted at her home 'Pratiksha' in Mumbai. It was a really big party attended by a sea of celebrities with their kids and children, which included Genelia D'Souja, Ritesh Deshmukh, Raveena Tandon, Sonali Bendre, Konkana Sen and much more.
Grand Mama, Jaya Bachchan graced the occasion in a specially crafted designer kurta and trouser all donning the pink theme as per the party celebration.
On Aaradhya Bachchan Birthday, We wish this prettiest angel, many more wonderful and happiest years to come ahead with good health, wisdom, and lots of fun and felicitousness in her life. May God bless her. AMEN.