A well known name of the bollywood, who had acted with almost all of the famous leads in the industry, Mrs. Rimi Sen was one of the prized contestant in the Big Boss 9 house. The producer and organizers of Big Boss had lots of expectations from Rimi for the show. She was consistently offered a part in the Big Boss house, years after year until this session, she finally decided to participate for the show.
If Rimi was so hesistant intially for the show than what could be the reason for her acceptance for the show this season. Perhaps marked visible wrinkles on the face and awareness of the naked realities of life compounded with big money on the table had probably prompted Rimi to readily accept the offer this season.

What was the reason that euphoria about Rimi vanished so soon ? In this regard, the reason as best explained says that Rimi Sen proved not only the most disinterested contestant in the Big Boss house but also acted as a participant who was putting  hardly any effort to entertain the public at large. She had miserably failed to justify her role on the house to which she had voluntarily opted for.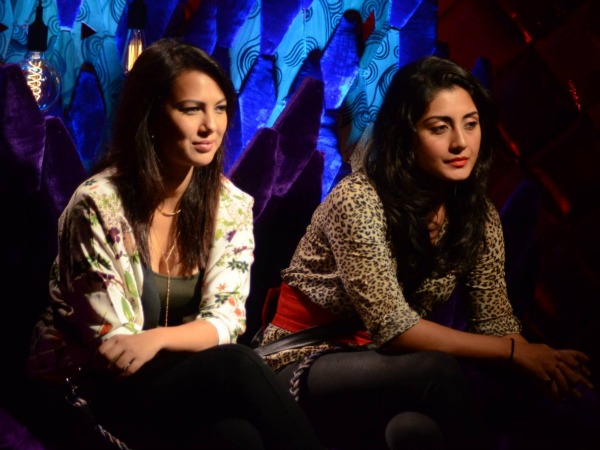 After completing her tenure of seven weeks without doing any significant work at the Big Boss house and after being unceremoniously evicted from the show, now the buzzes  are making the rounds over the coffee tables. The question which is put up there asks, What Lies Next for Rimi Sen after Big Boss 9 ? Some correspondent who posed to her a similar question, Mrs. Rimi has replied about her inclination for an adventure reality show in the future. The question is after watching her complete withdrawal syndrome from any participation at a such big show like Big Boss, who will offer her a chance to participate further in any reality show ?
It is widely rumored that at one point in the house, Rimi had unapologetically stated, "Without making any participation or work for the task, if she is able to make a handsome amount, then what is the need for taking all the pains or work for a task ?". This statement as perceived has gone very badly against her in the Bollywood industry and even Mr. Salman Khan had adversely commented upon her on the subject.
Whatever and however the causes and the reasons may be, now the matter of the fact remains that Rimi Sen has been evicted from the Big Boss house without extending any courtesy or compliments from the organizers and it is widely seen as a humiliation for her. In future, it remains to be seen that what lies ahead for her and what is next by her in the response ?
TILL THEN ALL THE BEST RIMI !!!