The latest buzz about Alia Bhatt Movies is coming from Gauri Shinde's film, which is based on an unconventional love story, featuring Shahrukh Khan in its lead role and Alia Bhatt as his heroine.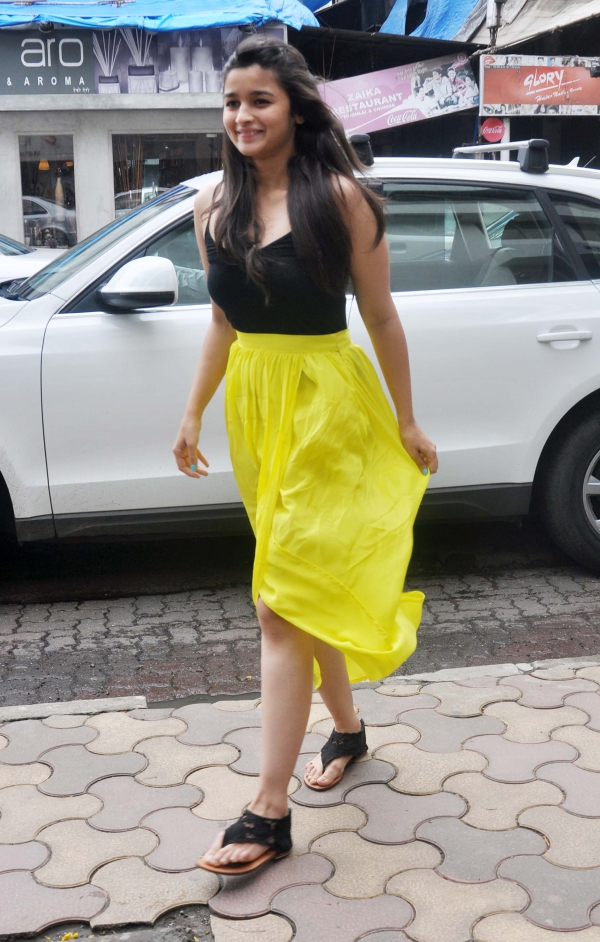 41 years old Gauri after her debut in English Vinglish is busy formalizing the story and knitting the chemistry complexes of Alia Bhatt to pit against Khan in the film.
In the meantime, Alia is proving to be a great charmer before the unit crews with her Bidhass and natural attitude before the cameras for the film.
Karan Johar under Dharma Productions, who have cast this young damsel to feature against none other than Shah Rukh Khan remains to be seen by the audience whether she is capable of proving her mantle in spite of the age differences.
At the front of typical candy floss romance between the duo, when Gauri was confronted with the question, she had replied that in this film, "It won't be as typical as one expects man and woman to be together" in this Alia Bhatt Movies.
Looking at the age gap between the leading actors, it remains to be seen how Gauri Shinde, manoeuvers the cast which people have started whispering as the weirdest casting coups ever. The film has not been named yet and initial floor shots are banging on as per the schedule. Will it be another shot in the arm from this Alia Bhatt Movies for the people to watch?