Facial hair removal pads and the solution is used to remove undesired hairs from the body more particularly the face which affects the women beauty.
When you look around, be it in your neighborhood, locality, bus stand, market or community centers, you are likely to notice, the evidence of facial hairs in the women folks.
Increasing numbers of women are found struggling with undesired hair on their face, more particularly in upper lip areas.
What could be the permanent solution for such problems? Facial Hair Removal Pads and solution has proven to be quite effective for Women.
The excessive or undesired growth of hair in unwanted areas are the cause of anxiety and sometimes even psychological disorders for the sensible women.
Removal of these unwanted hairs by waxing or such other prevalent methods, cause scars and even disfigurement to the look itself. Use of hair removal pads and solution is the best option.
Here in this segment, we are going to deliberate upon simple and easily available home remedies to deal with the subject of Facial Hair Removal Pads and Solution for Women naturally.
Ingredients Used in Facial Hair Removal Solution for Women
1 Tablespoon of Oats Porridge
2 Tablespoon of Honey (Fresh more recommended)
2 Tablespoon of lemon juice
1/2 Tablespoon of Moolatani Mitti (Fuller's Clay )
Pinch of Turmeric Powder
How to Prepare?
Mix the above compounds squarely and put it fresh on the places where you want to remove the hair. Let the mixture dry up and wait for half an hour.
Wash the complete area with lukewarm water. Apply some good moisturizer to the area. Repeat this process every 3rd day.
After a month you will find that hair growth in the region has stopped permanently or diminished significantly and possibly hair from the area has disappeared completely.
Women in rural and hilly areas in India mostly use Facial Hair Removal solution and reap the benefits. Women from urban land mostly use hair removal pads. Both methods have absolutely no side effects.
Use of Hair Removal Pads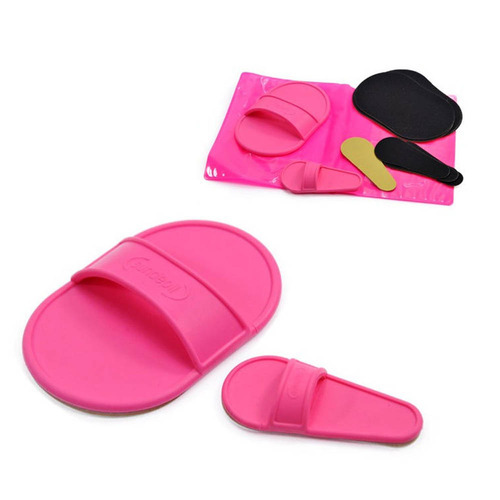 Hair removal pads are plastic like thingies, which has a strap on one side of it that secure the hand.
Use of hair removal pads is painless, quick and effective and it leaves no scar. The skin looks more smooth, fresh and vibrant.
Hair removal pads are more effective for blond women who have thin and fine hairs.
For removing the hair from the body using hair removal pads, dry the area, apply some cream over the skin, hold the pad in your finger and rotate it over the skin area in first clockwise direction and then in an anti-clockwise direction. You can carry on the procedure till the desired results are obtained.
You can also use
Turmeric for Hair Removal
. It is purely a herbal and natural method to achieve an almost permanent solution to the unwanted hair growth problems on our bodies.